Santa Clarita Marathon - Boston Qualifier
Very happy to report my 3:16:57 (chip-time) marathon, qualifying me for next year's Boston Marathon! I set out to do at least 3:20:00 and did it.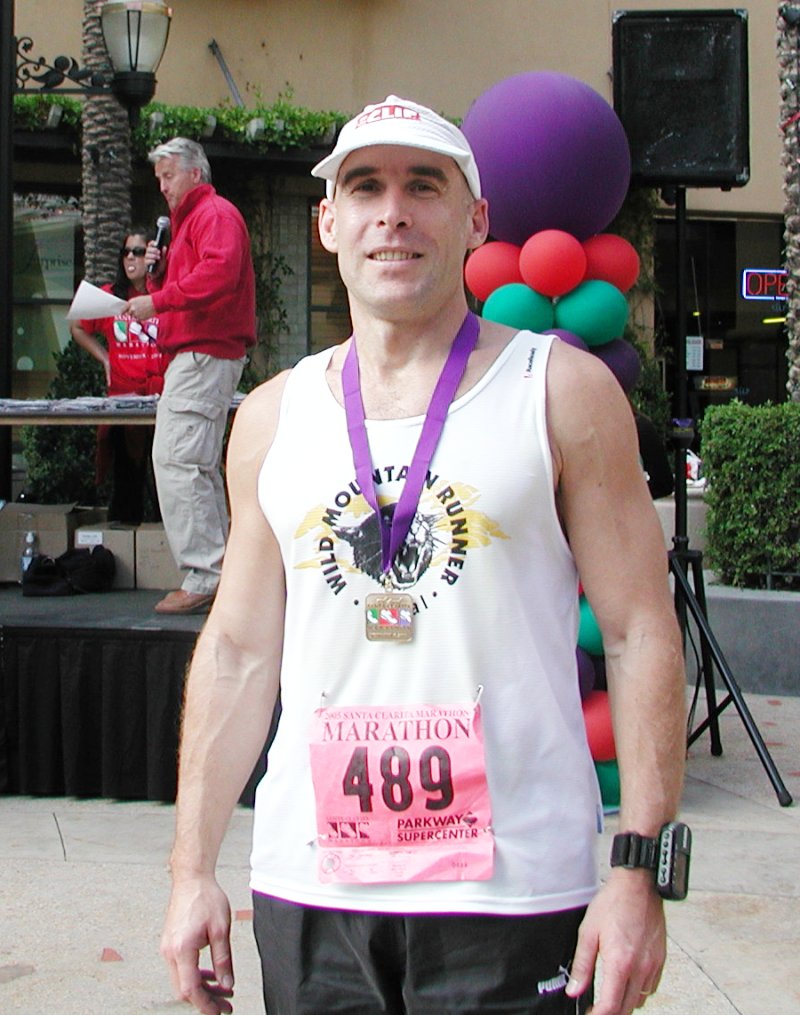 Embarassing Award Moment
After the race, I was originally reported as being third in my division. I found it hard to believe, but I wasn't going to turn down a plaque. When the announcer asked those who placed to come forward, I went up. When he checked my name, he said I was no longer third. Very awkward moment.
Offical Results
Click Here
Reporter from the Los Angeles Daily News wrote a little about it
here (see tail end of her article).
Best, Barefoot Ted
Labels: barefoot, barefoot_running, marathon